14 Dec

RELMAR wins £200,000 to provide Artificial Intelligence-based Prescriptive Maintenance.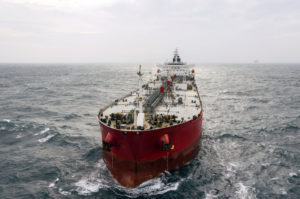 RELMAR is pleased to announce the winning of funding from the Technology Strategy Board of Innovate UK as part of a collaboration with Partners including Brunel University London and TWI Group, Cambridge, formally known as The Welding Institute.
RELMAR is a Start-Up which provides a robust Marine Asset Dependability strategy to maximize asset Uptime to the Global Maritime and Oil and Gas Industries having won in excess of £200,000 from the Technology Strategy Board of Innovate UK, to provide Artificial Intelligence-based Prescriptive Maintenance of Ships known as DiMOS. This completed total funding of £1.4 million that was led by the TWI Group, Cambridge.
"We were asked to join the project as part of a unique partnership to bring this concept to life. RELMAR will provide deep Reliability-Centred Maintenance Decision Logic and Reliability Modelling; the £200k will help us achieve this. The project sets out to develop an integrated hardware and software platform capable of pulling together the monitoring and maintenance of the machinery, structure and auxiliary systems within a vessel", said Kenneth Shakesby, RELMAR CEO.
This funding also helps RELMAR continue to develop and refine its own Marine Reliability-Centred Maintenance Platform known as MRCM that solves the problem of maximizing Asset Uptime whilst improving safety and reliability and lowering operating costs by providing automated actions to the operators. It's different from existing methods simply because we are using human knowledge meshed with machine data by also eliminating unnecessary and invasive maintenance techniques; it provides actions needed to ensure the assets continue to function. In addition to Maritime, MRCM is available to Oil and Gas industries with the strategic aim of rolling out to all asset-intensive industries following further investment.
For further details contact Kenneth Shakesby at Kenneth.Shakesby@relmar.co.uk